Before I hop into my dinner post, I have to share with you all this crazy article I read on WomensHealth.com today. I have ALWAYS wondered the secret of those who can take one bite of things and be satisfied? I am NOT one of those people at all and usually only resist stuff by not even having a bite. 1 bite is never enough and 1,000 is too many! Well, guess what? I found out today that there is a REASON behind not being able to have just one. Restaraunts play on our "BLISS" factor and know just how to make us want more and more and more….Check out the article HERE and find some great recipe substitutions too!
I typically LOVE marinating my own meats, but, there are a few exceptions of pre-marinated versions that I like. I like Jennie-O Turkey Loins because you can recognize all their ingredients and you get 4 LEAN ounces for only 110 calories/2 Weight Watcher Points – that's less than chicken!
The flavor we used tonight is not pictured on their website for some reason ~ it was Southwestern – perfect for Taco Salad.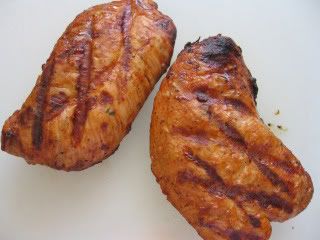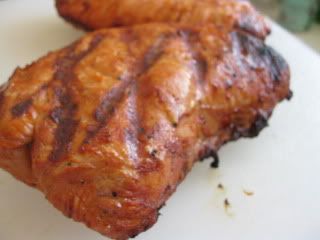 Each pack includes 2 loins in it – one for tonight and one for tomorrow. While the turkey grilled up, I prepped the salad.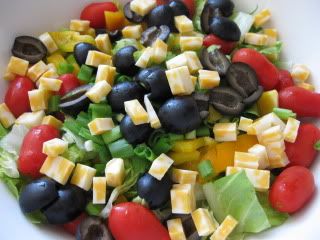 Organic Romaine Lettuce
1 yellow bell pepper, chopped
3 scallions, chopped
Big handful cherry tomatoes
3 Sargetino lowfat colby cheese squares, chopped
1/2 can olives, sliced
All mixed up and ready to go!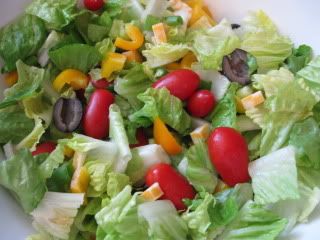 I also prepped all the sides. AVOCADO!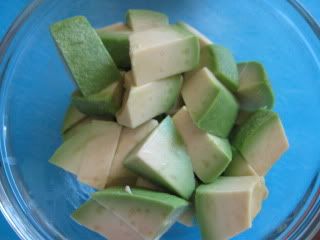 TJ's Fire Roasted Corn ~ The Husband won't eat corn in his salad – he's wierd!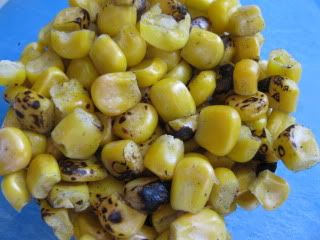 Big S Farms Fire On The Mountain Salsa for me & sissy lala sauce for The Husband 😀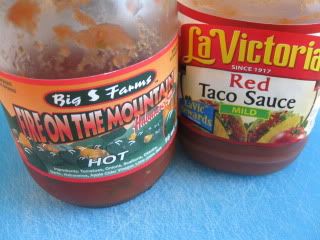 We also broke out a bag of the Organic White Corn Miki's Chips for crunch!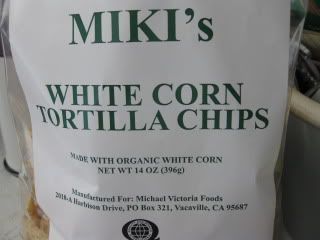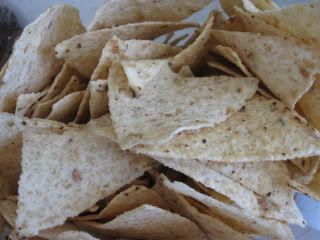 The Husband was crunching away on some chips with leftover Spicy Bean Dip ~ so I had to give it a try. I had two chips with dip ~ Yum! I LOVE how crunchy these chips are – they are thicker than other versions so you have a good corn, crunch factor.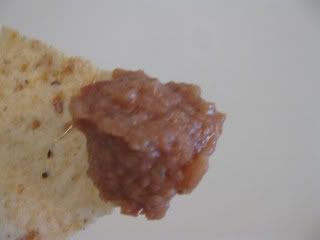 Since I sort of spoiled my appetite with the Cupcake, I made up a much smaller version of my Quick & Colorful Taco Salad than planned.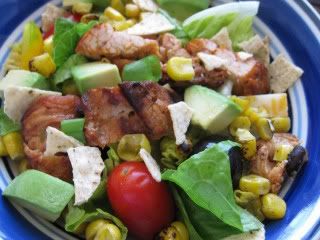 Grilled Turkey Goodness! It has sooo much flavor and it's completely juicy and just plain good!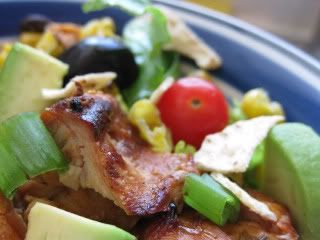 And a dallop of Big S Farms Fire On The Mountain Salsa!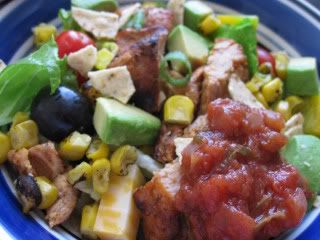 I LOVED this salad and cannot wait to use the leftovers tomorrow. I am thinking of making a Southwestern Turkey BBQ Avocado Wrap maybe……MMMMM!
I am off to hang out with The Husband and possibly watch our NetFlix ~ Juno or a movie we own ~ Pineapple Express!
OHHHH and because I am cool like that ~ Click HERE to download a FREE RECIPE BOOK from Jennie-O! Yeah for feeding my recipe addiction even more!
Check you my Holey Donut Giveaway – just one day left!