This weekend was filled with good friends, family and fun, but, I have to say after Two Parties, a Baseball game and more, we are all partied out or just old 😀
Not my BEST weekend of eats, but, not my worst either…..so, here we gooooooo
SATURDAY
We were on the go ALL day on Saturday from the time we got up.  I woke up starving, but, nothing really sounded good, until, The Husband mentioned this…….
I had a 7 point Huevos Ranchero Wrap from Starbuck's that was totally LOADED….I LOVED it!  It has eggs, pepper jack cheese, black beans and pico de gallo.
Plus my FAVORITE addiction lately ~ A Venti Iced Non-Fat Decaf Latte with caramel drizzle (3 pts).
After breakfast, we headed out to run a bunch of errands, do some last minute shopping for our weekend parties (shhh!), and then, it was off to the Nephew's baseball game.
In the midst of running home to get ready for our friends Wedding Reception and out the door, we managed to eat nothing and not grab any snacks (totally NOT a me thing to do). 
I ended up snacking on a few of the appetizers they had ~ luckily ALL from Trader Joes :D  I LOVE friends who have good taste.
Not pictured, but, consumed….4 Mushroom Turnovers (4 pts), 2 Chile Cheese Puffs (2 pts), and 2 Fontina Cheese Rice Balls (2).  Totally, NOT worth it for the points, but, I ate it.
I also had a few handfuls of this CRACK LIKE MIX called Muddy Buddy ~ chocolate plus peanut butter, plus corn chex plus powdered sugar…..TOTALLY addicting, but, not bad (1/3 c = 3 pts).
Their flowers were beautiful!
We even had Hibiscus flowers in our champagne for toasting. I had a sip then and it was actually pretty tasty.
They got married on a cruise that went around the world so it was only natural that their cake was luggage with all their stops on it – SO FUN!
Their cakes were made at Fantasy Cakes for anyone wondering.
There were two layers of flavor that I had a bite of each and then The Husband happily ate both 🙂
Chocolate Raspberry
Champagne & White Cake ~ this one was from the BEST.
Dinner was a FAST grilled LIME Chicken Salad with Newman's Light Lime Vinaigrette – Fresh and totally what I was craving after missing out on fruits/veggies all day. (7 pts)
SUNDAY
I FINALLY got sleep after not really being able to sleep all week and it was AWESOME.  I woke up CRAVING fruit and clean eats.
I started off with a bowl of grits with agave (2 pts) and then share this bowl of Mango & Bananas with The Husband (my portion 1 pt).
When I was watering the garden this morning, I noticed the crazy weed flower that The Husband has been talking about all week.
Look ~ everything is closed and they are "asleep:.
As the sun starts to shine, they, slowly start to "wake up".
How cool is it that they open up completely when the sun comes out and close when it goes down?!
These are total random flowers we didn't plant.  They grew in the one area we didn't put a stone yet LOL.
But, I have to admit, I can't weed it now because well….they are purdy!
Check out all the flowers on the orange tree too ~ I LOVE spring!
I managed to convince The Husband that we should "earn" our Starbuck's today by walking up there ~ it's about 2.5 miles round trip.  I had the usual 3 pt iced latte.
As we packed up and headed out the door for party #2, I grabbed one of these True Orange packets I received in the mail awhile back.
You can get a FREE SAMPLE too by clicking HERE!
I LOVE how they are just crystallized orange – nothing else ~ 0 calories and it tastes just like you added an orange slice to your drink.
I had called ahead to find out the menu for My Grandma's 80th Birthday Party because I want to continue my loss streak I have going on.
Based on the options, I knew it would take almost all of my daily points and I wasn't willing to give them up.
* Croissant Sandwiches ~ the croissant alone is 8 points, not including any meat or cheese
* Chips PLUS ME  are not a good combo – who eats just one 🙂
* Broccoli salad – I learned earlier this week 1 cup is 8 points
* Pasta Salad (1/2 c is typically 3-6 pts)
* Green salad – yeah!
Now my critics, I could've probably made it work with using the meat out of the sandwiches and putting it over the green salad….but, I am sure the dressing would be full fat. 
Sometimes it's worth it to splurge and sometimes it's not….for me, this wasn't worth it and I know myself better than to know I can be satisfied/happy with my modification.
I was debating all morning what to do and pondered making/bringing my own lunch but The Husband told me that was no bueno.
So, I took the next best option, we had lunch BEFORE at Jack's Urban Eats!!!
MMMMM and all for SEVEN points!
* Mixed Greens
Plus my SIX toppings:
* Garbanzo/Kidney Beans
* Red Peppers
* Pepperoncini's
* Mandarin Oranges
* Candied Walnuts
* Cranberries
* 2 Tbsp Balsamic Vinaigrette
You know it's LOVE when you order meat on your salad just to give it to your Husband – he was happy to have double tri tip on his 🙂
I may or may not have had a few of the Urban Fries that he wanted to try after seeing the pix.
After inhaling our food, we headed off to my Grandma's Birthday Celebration.
My Mom is so cute ~ she put together a "FAMILY TREE"
That's ME on the right 😉
I then decided that a CUPCAKE was totally worth the points.  WW online says 4 points….I think that is probably fair since they are smaller cupcakes.
Seeeeee Uncle Glen – it's there!!! He was teasing me about how I better post my cupcake since I took one 😉
I learned something new about The Husband today ~ he has NEVER flown a kite.  My Dad has brought a kite to fly with my super cute niece.
And I couldn't get my camera out FAST ENOUGH when I saw The Husband with a RAINBOW KITE!!!  You can read about our RAINBOW JOKE HERE!
TOTAL BLACK MAIL PICTURES :D:D:D
He totally took over when my niece got tired 😉
hehehehehe….FUN TIMES ~ I know am evil but it's FUN since he ALWAYS gives me a hard time 😉 I LOVE blogging and pictures 😀
We attempted to do some vacation planning this afternoon, but, I am not sure we've decided on anything.
While scanning ideas on the computer, I snacked on a few Lundberg Santa Fe BBQ Chips while The Husband ate the bag….totally unnecessary, but, necessary 🙂 (3 pts)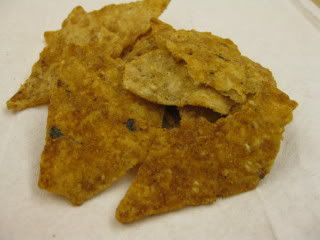 Dinner changed from a fancy meal to Annie's Mac N Cheese since we both ruined our appetites with chips.
I LOVE how the shells perfectly hold all the cheesy goodness…….Just one of my favorite things and a serving is 5 points, 1/2 a box is 7 points – can't beat that?!
I think we officially need a weekend to recover from our weekend.  It was fun times with our family and friends, so it made it all worth it.
P.S. For those wondering, the place we had dinner on Friday Night was Carino's Italian Grill!
I have a BUNCH of giveaways lined up for you all that I NEED to get going, so stay tuned this week for more 🙂
Have a great night all!