Ok….one more post before bed because I was sooooo excited to receive this package from the fabulous folks at PopChips today!!! I LOVE PopChips if you all haven't noticed ~ they are truly addicting in every way. The PopChips peeps were nice enough to send me not, one or two, but, FOUR sample packs of their new flavors that came out in May.
Sour Cream & Onion ~ good thing Mom & Sis left B4 I opened the pack b/c this is there fav flavor!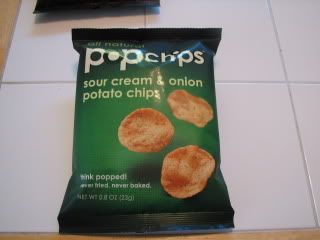 Same great nutritionals!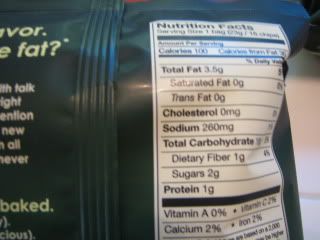 Cheddar Potato ~ Yum! This is my 2nd fav flavor next to BBQ!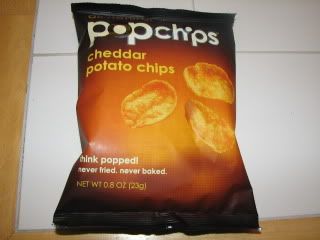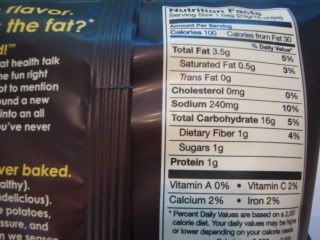 The Husband was so cute! When he heard me say PopChips, he was like – oooohhh, any BBQ??? LOL…..Nope, but, this package was AMAZING! They included some great coupons so I can share some Pop LOVE and get The Husband some more BBQ chips and have them not add to his "love handles"!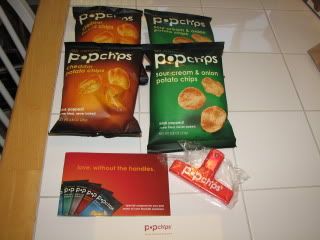 And a super cute PopChip Chip Clip!!! Um, does the bag ever last long enough for a clip? Ooops! 🙂
For all those wondering, No I haven't gone chip crazy ~ it's all in moderation and besides – everyone should have a little crunch in their life. I LOVE their Snackers Credo and couldn't agree more!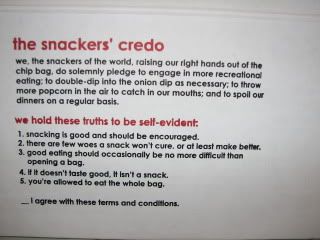 Thanks again all the PopChippper People for hooking me up with one of my absolute FAVORITE crunchy, salty and HEALTHY snacks!
I cannot wait to "Pop" some more. Reviews and more reviews to come soon!