This afternoon I was completely fighting some sweet cravings and I swear I heard the lovely M&M Gumball Machine Call my name. I couldn't ignore it, I mean, that would be rude, right? lol….So, I caved, pushed the handle and ended up with this.
Woohoo! It's my lucky day – jackpot! Not really, but, I thought it would hold me over and I wouldn't need a snack. That worked until my stomach started growling at 4 PM. I decided to have my original snack (1 c FF Greek Yogurt with 1/2 c strawberries) & sweetened it up a bit with a little Sweet Cactus VEGAN Agave Syrup.
The Sweet Cactus Agave Nectar is my absolute favorite brand. A little goes a long way – I added a 1 teaspoon drizzle to my greek yogurt & it made it makes it sweet like froyo! LOVE, LOVE, LOVE it and this is the ONLY brand that is 15 calories per teaspoon – all others have more!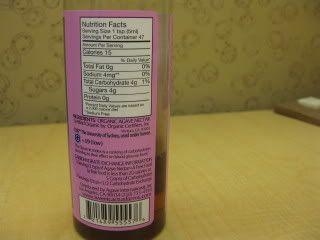 When I got home, I made up my dinner & cooked/packed up a dinner to take to The Husband. While bagging up some of his treats to go with his chicken, watermelon & green beans….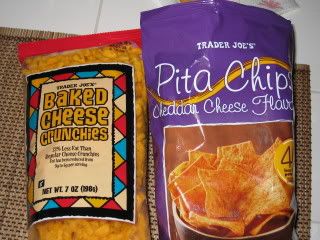 A few fell on my napkin that I couldn't turn down eating! They were both really tasty & I could easily see eating way more than a serving – danger, danger….must get The Husband to eat them ASAP 🙂
Here is the plate 'o' grilled chicken I made up for him. He LOVES chicken drumsticks and they are the perfect thing to pack up.
Tonight, I broke out a new for me product and bought the Trader Joe's Cajun Salmon.
Like I said last night, I am not a huge fan of cooked fish – give me raw sushi anyday!!! But, in an effort to stick to the Jump Start eats, I took one for the team and thew 6 oz on the grill for me to eat.
I really liked the spicy cajun flavor, but, to me, Salmon is super fishy and super oily when cooked. I did manage to eat most of this and shared some with the cat that adopted us. She LOVED it and it made me wish I could love it like her since the health benefits rock for salmon.
I also made up the Jump Start Ranch Style "Spagetti" Marinara. You can get the recipe by clicking HERE and scrolling down to the recipe. I used butternut squash because I thought that was spagetti squash. However, mine didn't quite turn into spagetti. It was tasty though and I would definitely try to make this again.
I had some fabulous, crunchy, freshly steamed sweet green beans topped with 1 Tbsp of slivered almonds.
All together with my Perrier Fizzy Water.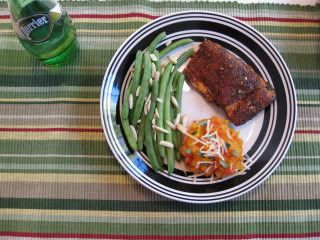 After dinner, I whipped out workout #2 – Strength & Stretching from the Jump Start.
I used my 5 lb Cow Bells with each exercise:
15 Squats
15 Rear Lunges, each leg
15 Side Lunges, each leg
15 Romanian Deadlifts
15 Plie Squats
Static Stretching – hip flexor, hamstrings, claf glute & innter thighs – Stretching is my favorite part each day!
For dessert, I decided to break out one of the new teas from my "tea swap", Yogi Stress Relief tea. Sorry Cryssy, but, I thought this tea was really awful lol…..It had a bit too many spices for me but it is nice to be able to try it without buying it.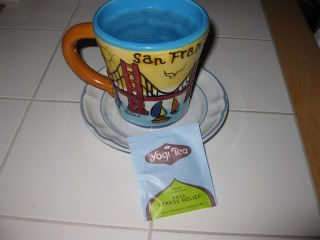 A couple of Righteous Round Mini Chocolate Chip cookies might have gone unphotographed too along with a small bite of dark chocolate. I do not know what is up with my BLT's (bites, licks, tastes) today, but, I am definitely making the commitment to have NO BLT's tomorrow!

Anyone want to join in on the fun?
I am off to enjoy the rest of The Biggest Loser!!! Go Blue, Go Pink, Go Green – go anything BUT brown 😀 lol….see you all in the morning!