Happy Friday y'all!  My name is Allison and I blog over at Life's a Bowl.  I'm a newlywed, love my silly puppy named Charlie, all things pink, and recently have developed an obsession with pancakes!
I am so honored and excited that Danica asked me to guest post for her while she and her hubby are traveling to Jamaica…  I have been reading Danica's Daily for the past few years and it is actually one of the first blogs I started reading that inspired me to start my own!
Every Friday I share a "Favorite Finds Friday" post that features a few of my favorite Pinterest pins from over the past week.  If you don't already know, Pinterest is a virtual pinboard that allows its users to "organize and share all the beautiful things [they] find on the web," as well as browse through other people's boards and re-pin their pins!  For more information and links pack to previous posts click here.
Links Above: My Pinterest Boards // Links Below: Picture Source
Good Food:  Whole Wheat Vegetable Lasagna by Cait's Plate
My Style:  Autumn Denim by Sidewalk Ready

Sweet Treats:  Pumpkin Baked French Toast by Chocolate-Covered Katie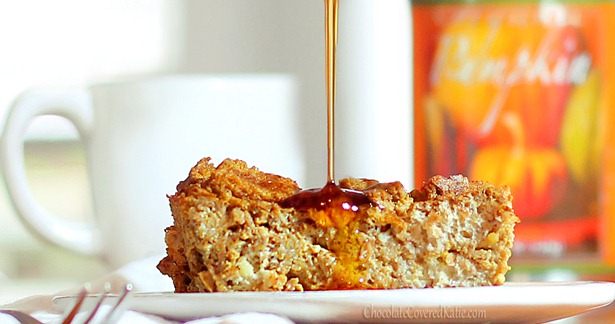 Events:  Stone Painted Table Numbers
Health & Wellness:  Determined Woman
Words of Wisdom:  Dream Big
Cuties:  Mmm, nose!

For the Home:  Chalkboard Kitchen Wall

Places to Go: Snowy Quebec
Flowers:  Peonies
Laughing Out Loud:  I Could Rule the World
DIY Projects: Fall Trail Mix Printable by Make Bake Celebrate
Education & Learning:  Healthy Baking Substitutes
Source
Wedding Attire: Lace Sleeves
Looking Ahead to Baby:  Framed Shell Silverstein
Have a fabulous Friday y'all!  And Danica, I hope you and your hubby have an absolute blast in Jamaica mon 😉
XOXO,
Allison
Question:  Are you a pinner?  If so, what are your favorite things to pin?  Food?  Sweet treats?  Outfits?  Home goods?  Wedding ideas?

Question:  Have you ever been to Jamaica?  Nope, but my hubby and I are going on a Caribbean cruise for our honeymoon in January and we'll be close…  Maybe I can convince the captain to quickly swing by?!
Thanks Allison for such a fun post….as if I wasn't already addicted to Pinterest enough, now I have even more reasons!  Make sure you stop by Life's a Bowl ~ Allison's blog is just as fantastic as she is……We are all packed and on our way to Jamaica!!!!