Have you all heard about this?! I LOVE Fro Yo so I had to share this so you can fit it into your schedule tomorrow. TCBY is giving out FREE fro yo on Mother's Day!!! Grab your favorite mom (which could totally be you!) and head to a participating TCBY location. Every mom will be treated to a free cup or cone. SO AWESOME ~ You know I am claiming to be a mom for FREE FRO YO!!!
Ok, now that I have that exciting announcement off my chest, I can move onto breakfast. I was so excited this morning when I saw the Jump Start included one of my absolute favorite breakfasts of all times.
It started out with a medium banana sliced.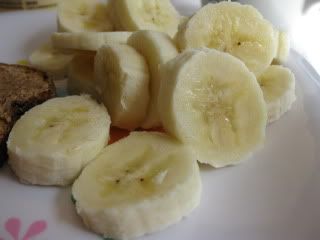 Then, came the Ezekial Bread with not 1 but 2 Tbsp of freshly ground Almond Butter.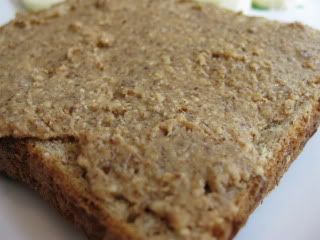 Put together – they make the best toast ever!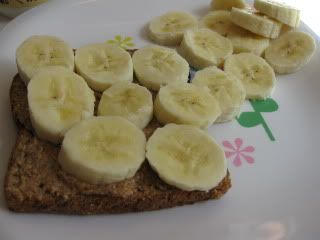 Oh how I have missed Almond Butter! I honestly savored EVERY BITE before I moved onto to trying out the last of my new TJ's 0% Organic Greek Yogurts. Today's version was the honey flavored.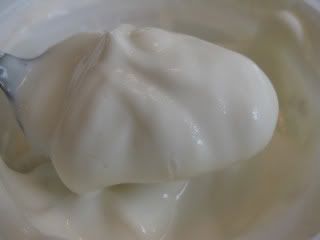 In all honesty, I didn't really like this flavor that much which shocked me. I am a HUGE fan of the TJ's FF Greek Honey Yogurt in the yellow cup. However, this version had a really overpowering honey taste that didn't quite mesh with the yogurt. My two favorites of their new organic 0% line remain the Vanilla Bean (YUM!) and plain.
I enjoyed this with some TJ's Organic Decaf French Roast Coffee. It was the perfect start to my day.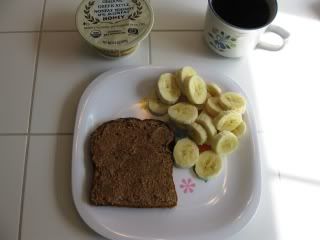 Quick recap for yesterday:
Calories burned: 2,775
Steps taken: 14,481
Calories consumed: ~ 1,530
Today is going to be a busy but fun day. On the agenda:
* Workout
* Send off Annie's Giveaway Prizes – yeah!
* Make up my grocery list plus shop (TJ's, Sams Club, etc)
* Pick out what to wear on The View of The Bay! I have to dress to impress so this might include some shopping at NY&Co!!!
* Laundry, cleaning, getting organized, caught up on blogs/email and all that fun stuff
* Mother's Day shopping
* Maybe a date night with The Husband
I suppose I should get started on it LOL! Have a Super Saturday all! I hope your weather is as amazing as ours ~ I should include lounging outside in the sun to get some Vitamin D – hmmmm, maybe I need to get my vitamins in 😀
Catch ya all later!