This is going to be a FAST post because I STILL have to get in a circuit workout plus CORE workout and journal ~ whew! I am skipping out on my Honey Hair Spa Treatment tonight because it has Kiwi and I am allergic to it. Let me know if you all want to recipe and I will post it.
I gave Jicama another try this afternoon for snack ~ I had about 1 cup sprinkled with lime juice and a dash of sea salt.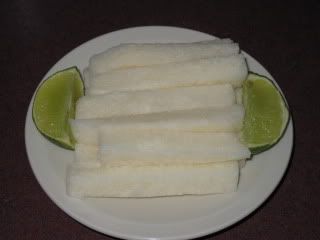 I have to admit, it was actually a pretty tasty combination ~ maybe because it reminded me of margaritas 😀
I stopped at Target tonight and found the absolute PERFECT for me journal. It's how I am going to feel AFTER Bikini Bootcamp.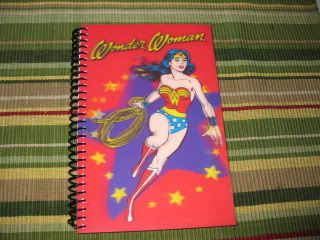 I LOVE how all the pages have stars on them ~ that is how I will feel each day when I write in it ~ Like a star! LOL – ya, ok, I am corny.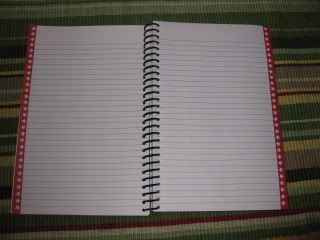 I decided this morning that meditation and yoga are NOT the same without the soothing music. So, I made sure to pick up a "calming sea" CD that I plan on playing tomorrow morning.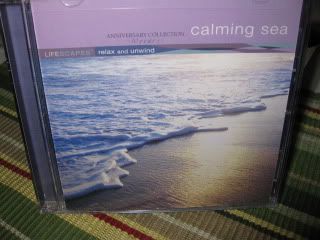 I think that along with my scented oil and dimmed lights will set the beach mood. I thought I should show you all my cool Oil Aroma Thingy from The Body Shop since I didn't explain it too well this morning. I LOVE the smell of Mandarin Oranges and that is the scent I picked for my "senses".
You drop about 3-4 drops in this stone container and light the tea light candle below. Within 5 minutes, the whole room smells fabulous.
I was starving once again by the time I got home and decided to cook dinner/blog before doing workout #3 of the day. I LOVED everything about dinner tonight, but, I have to say it was a bit much to make it ALL. I think Angelea and I can officially open my own Mexican Food Restaraunt after making our dinners tonight!
** If you want any recipes, just leave a comment and I'll post them tomorrow.
We started out with 0 WWP Tortilla-less Tortilla Soup ~ it was delicious! I spiced it up a bit by adding chili powder, cumin and paprika to make it more tortilla soup like.
I LOVED the crunch of the Jicama and the creaminess of the avocado. It was filling on it's own.
Ok, are you ready for ALL this stuff I had to make just to make up Chicken Fajitas. Here it goes!
Black Beans ~ so easy and tasty, I will definitely make these again.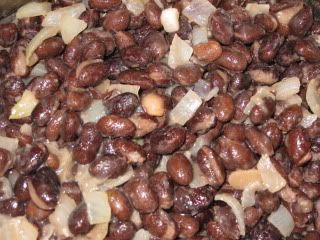 The Chicken Fajitas ~ I spiced them up by adding Veggie Terrain's Taco Seasoning (My FAVORITE seasoning EVER, but, I am sure you all know this by now).
Homemade Salsa Fresca, a.k.a., pico de gallo ~ I used Garlic Salt for the Sea Salt as the change from the book.
And finally, homemade Guacamole (with garlic salt for the sea salt).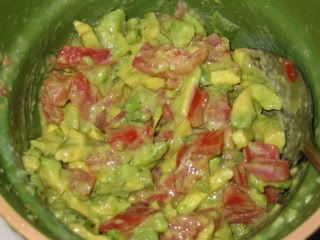 These chicken fajitas are tortilla-less as well, you just pile it ALL up on your plate.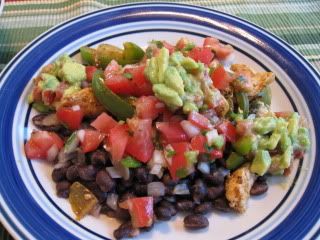 This was the actual serving that the book called for ~ crazy, huh? I couldn't finish it all as much as I wanted to! I had about 2/3's of it before giving it to The Husband to finish off.
Dessert is supposed to be a Fruit Kabob, but, I am not sure I'll be hungry enough. We will see how I feel after my workout. Speaking of workouts, I better get going if I am ever going to fit in my circuits and CORE.
Nite All ~ I promise a day 1 recap summary with my thoughts in the morning.