I honestly love springing forward because it means the days are longer, however, it's not as fun when the mornings are dark again. I chose to hit the "snooze" button this morning and do my yoga session later today. For breakfast I was craving eggs and the new bread I bought.
I cooked up an egg in the "One Egg Wonder" that The Husband bought me for Christmas. Isn't it cute?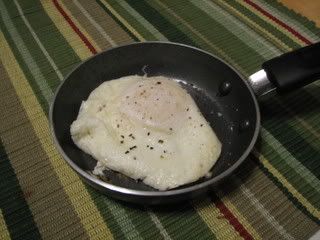 I made it into an egg sandwich uses 2 slices of The Grateful Bread Multi-Grain Sourdough bread we bought this weekend topped with about 1 Tbsp whipped butter.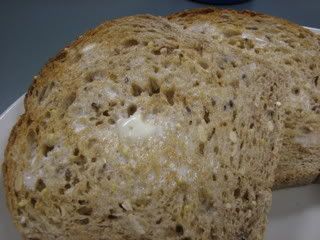 And a side of grapes: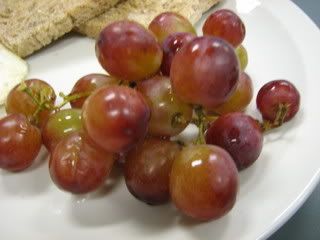 It was the perfect way to start my day. Today is another beautiful sunny day in California ~ Ahhh! I can't wait to get outside for our run. Happy Monday All!