Sorry for the quick post, but, I wanted to at least pop in to say Hi! I had planned on having leftover Cashew Chicken with an orange, but, my co-worker offered to pick me up sushi. I LOVE sushi so there was pretty much no saying no to that one. I had a Spicy Hawaiian Roll with extra avocado.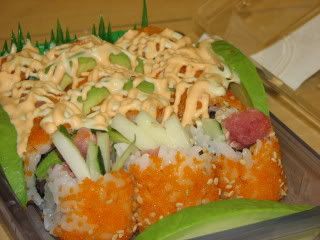 And some WW BBQ pretzels to crunch the stress away…..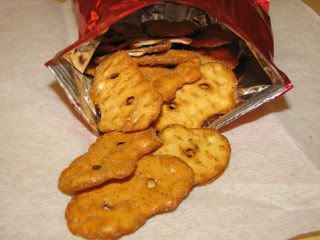 This morning I snacked on 2 of these awesome bars. Not bad 140 cal for 2 and it was the perfect thing to tied me over until lunch.
I have to run and get back to getting everything done so I can actually leave here tonight at some point 🙂 I think I am lacking in some more fruits and veggies so my afternoon snack will definitely include some.
Hope your day is flying by as fast as mine. Sorry for the quick post…..See you all tonight!