Today's 4.49 mile run was awesome ~ It was sunny, but, with a slight cool breeze from the clouds and yes, I swear birds were chirping lol. It really felt awesome getting out and made me appreciate the sunshine versus the last two days of soggy runs. I came back from our run and I was famished. I had a serving of leftover Vegetable Gyoza with Edamame Succotash served over spinach. The spinach steamed a little when I topped it – so amazing! I definitley think this just gets better every day.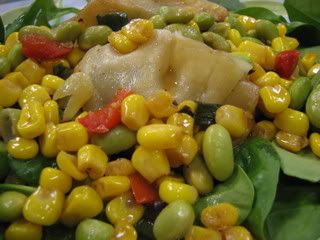 I also snacked on a packet of the Trader Joe's Cashews (not pictured) and had the last of the pineapple with a handful of blueberries.
All together with my favorite fizzy water (cashews not pictured)~ this lunch rocked!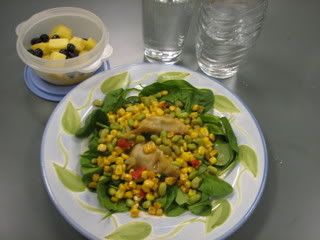 This morning I snacked on 1/2 of an Oatmeal Raisin Walnut Clif Bar. It did a great job at giving my energy for my run.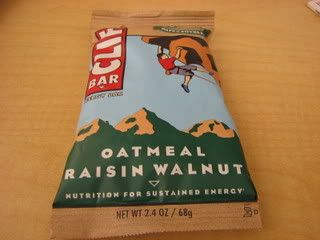 Back to the grind now! See you all for another new recipe dinner and may a special "Vegan" baking experiment tonight.