Ok ~ I can't take it! I can't wait to show you all the pictures of our new fridge! I had all the good intentions to wait until I had organized and stocked it up to show you the cool features, but, eh, that still hasn't happened tonight and probably will not until tomorrow.
Look how much fridge space THIS baby has!
I've never had a fridge that has all the bells and whistles complete with a digital system to tell you what is going on.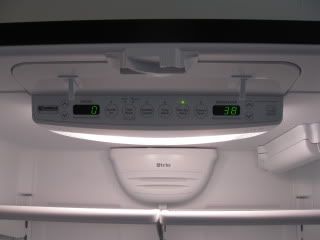 The water filtration system is INSIDE the fridge versus on the door – I LOVED that about this. Just open, fill up and go!
The door compartments are so cool. On the right side, there is this bin that you put your fresh fruit in – think apples, oranges and such. The door drawers have liners and everything pops out.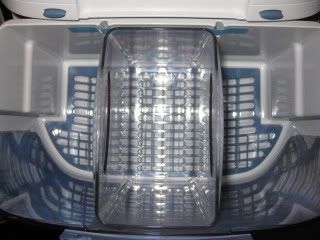 And finally, the bottom freezer has not one, but, TWO pull out drawers for organizing all my obsessions. The Husband says I am a freezer "ho" in that I freeze everything LOL – OMG it's so true if you all could only see our other freezer right now 🙂 LOL
Oh and there is an ice maker in it too – LOVE that!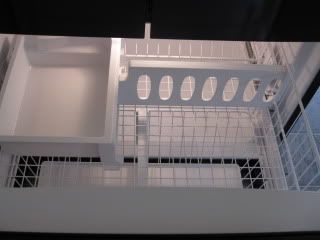 So ~ that's pretty much the grand tour of our new fridge ~ I am beyond excited if you can't tell! I will be stocking it up tomorrow and reorganizing things…maybe I'll share pictures of that too? Hmmmm….what do you think? The BEFORE pictures might scare you all LOL.
Since this is a FOOD blog, not a FRIDGE blog, I suppose I should get onto my eats. Lunch today was an eh, ok, salad. I LOVED that it called for 1/2 an avocado, but, that was about it.
Black Bean, Jicama, Tomato Salad w/Orange Cilantro Dressing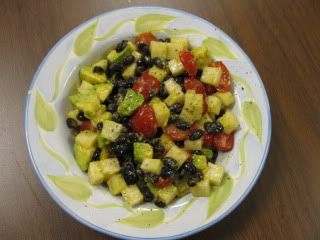 1/2 can organic black beans, drained and rinsed
hadnful of organic cherry tomatoes, halved
1/2 c chopped jicama
1/2 avocado, chopped
1 serving Orange-Cilantro Dressing
Sea Salt and Pepper to taste
This is one recipe I probably won't make again. For what it's worth, it did keep me full for 3 hours though. My afternoon snack was one of my favorite ALL time LOVES!
1 c lowfat greek yogurt
1 Tbsp TJ's Berry Blend
Big Drizzle VEGAN Honey (Agave Nectar)
I LOVE how thick lowfat greek yogurt is – you know it's thick when the berries do not even fall off the spoon when it's lifted.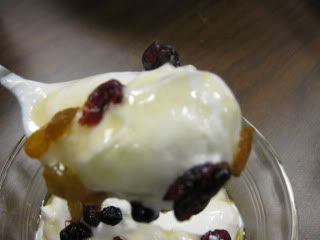 Ok, so here is my question of the day. The Husband said we should buy a matching stove and possibly (KitchenAid for me!) to complete our set. He said we should do this as our 1 year anniversary gift. Now here is the kicker – I was like, hmmmmm, I need to think about that -it's not so romantic and I thought we'd do special stuff for each other. He of course said I get kitchen stuff which I LOVE and it makes me giddy and I get to cook for him which he LOVES. LOL

So, what do you all think? Should I agree to that and still do something small or should I scratch his idea because afterall it IS our very first wedding anniversary in November?
Since I somehow made this a long post too – I'll go ahead and save fun mail, dinner and more up next!