Are you all surprised as The Husband was to see Mexican Food on the menu again tonight? I LOVE the Mexican Food theme of the Bikini Bootcamp Challenge (BBC), however, I do think it appears ALOT.
The Husband wanted to have "snacks" tonight. I decided to make him some homemade Bean dip with these super cool chips I found at Trader Joe's called LongBoard Chips. Check out the shape – just like a surf board – Fun!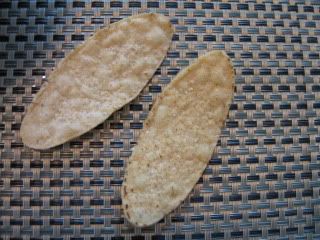 Spicy Bean Dip
Why buy a jarred, funky looking dip, when you can whip up your own in minutes.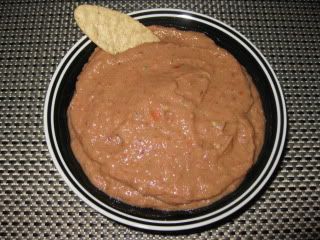 15 oz can organic pinto beans, drained and rinsed
1 roma tomato, quartered
1/2 red onion, chopped
1 small jalepeno, seeded, cleaned and chopped
1 clove garlic, minced
1 Tbsp freshly squeezed lime juice
1/4 C Fire On The Mountain Salsa
Sea Salt & Pepper to Taste
if it isn't hot enough, add a few dashes of HOT sauce
Whirl it all up in your food processor (or blender) until it is smooth. Then have your Husband add a ton of his cool new chips to enjoy! (he's so funny!)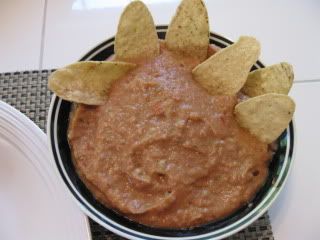 I also whipped up a quick batch of Guacamole for fun dipping for The Husband and topping on my vegan meal.
I found these super cute Mini Tacos for The Husband at Trader Joe's….so he enjoyed these with ALL the toppings while I whipped up a batch of Basic Black Beans and Vegetable Fajitas.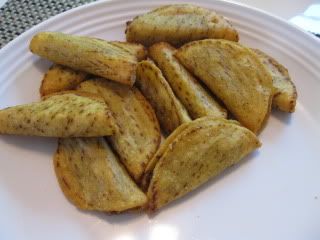 Tonight like all the other nights was supposed to start with soup. It was a Spicy Lentil Soup that I actually made up last weekend and froze. However, I decided to not pull it out of the freezer so you will get to see it along with the recipe another night 🙂
I absolutely LOVED my dinner tonight – no tortillas were even needed. However, you might seen tortillas make an appearance for lunch tomorrow.
Easy Veggie Fajitas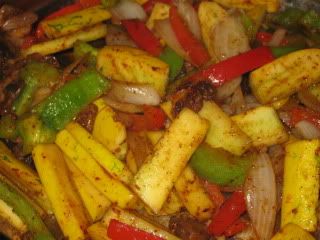 1 Tbsp Extra Virgin Olive Oil
1 small onion, sliced
1/2 green and 1/2 red bell peppers sliced
1 yellow zucchini, sliced
7 button mushrooms, sliced
2 Tsp Taco Seasoning – THIS is my favorite one
Salsa Mexicana
Guacamole
Basic Black Beans
In a large pan, heat olive oil over medium heat. Add onion and cook for 3-4 minutes until softened. Add remaining veggies and cook for 4-5 minutes until crisp tender. Sprinkle with taco seasoning and remove from heat. Serve with Salsa Mexicana, Guacamole and Black Beans. Makes 2-3 nice size servings.
This is such a low-cal, low Weight Watcher Point, Vegan, healthy and full of flavor meal. Here is what my plate looked like with all the topping goodness!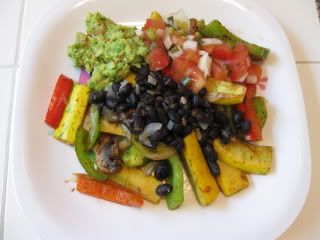 Veggie Fajitas plus Basic Black Beans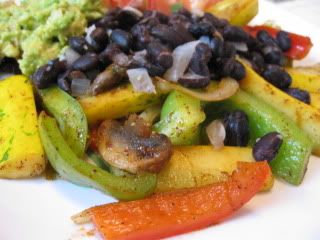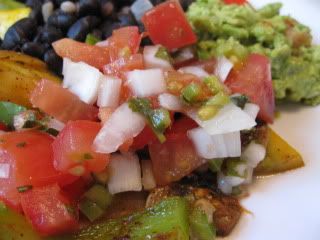 I am completely satisfied and finally sitting down for the first time ALL day long – phew! Busy weekend. I am off to catch up on your blogs and comments before I catch some zzzzz's!
Night all!