You all have some amazing ideas for the Annie's Naturals Dressings – I am definitely going to have to try some of them for sure!!
This morning I snacked on 6 Tbsp's of the Creamy Hummus I made the other day with two medium celery stalks cut into sticks. I really think the hummus gets better as it sits – so good with the crunchy celery.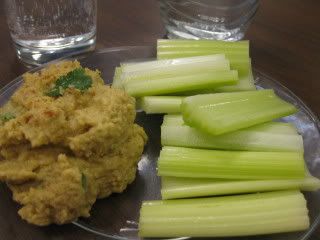 I was waiting ALL day for my lunch – I was soooo excited when I saw sushi on the Jump Start Plan. Ok, well, it is just California Rolls, but, hello – it's sushi!
For lunch I had 6 fabulous brown rice California Roll Pieces and an organic pear. Honestly – this was the the total highlight of today's eats so far.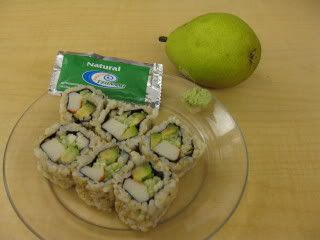 But, then, snack time came and I was able to eat one of the best snacks ever ~ PB&J!!! 2 slices of Ezekiel Multi-Grain Bread with 1 Tbsp TJ's Organic PB and 1 Tbsp All Natural Apricot Preserves. The book calls for Sugar Free Preserves but I gave up Sugar Free stuff 2 years ago so I improvised with the same calories in the real deal.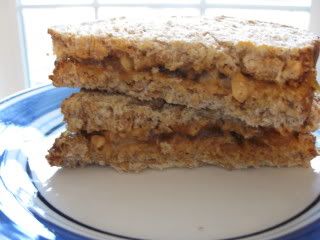 I had my snack as I drove back from my dentist appointment ~ No cavities – yahoo! Now I can have some candy….kidding!
I am off to do my Jump Start workout before I whip up a fancy new Jump Start Recipe tonight. Be sure to check back because I know it's something you will want to make.
Get ready to Go Green by entering the Annie's Naturals Dressing Giveaway – you still have time as the contest remains open until 6:00 PM PST tomorrow, 04/22/09.