Are you all as excited as I am to be hosting a Holey Donuts Giveaway? You know the FABULOUS healthy, low fat donuts that you always hear me rave about?! You may recall the Donut Party that I went to or maybe when I first received my Holey Surprise? These healthy donuts have ALL the flavor without the fat or crazy high calories of the real deal! In fact, I think they ACTUALLY taste better ~ it's all about that AMAZING donut bread they make!
Let me just share a few pictures of the donuts I've sampled because the pictures alone say a 1,0000000000000000 words!
The Coconut Assortment #3
Reduced Fat Vanilla Coconut
Low Fat Cinnamon Strudel
Reduced Fat Toasted Coconut
The 3 Weight Watcher Point Lowfat Vanilla Crumb
Lowfat Chocolate Crumb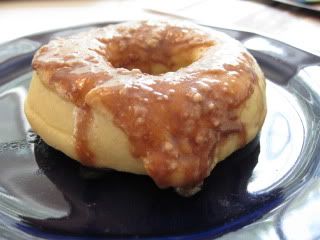 The ~ 40 calorie Lemon Donut Hole!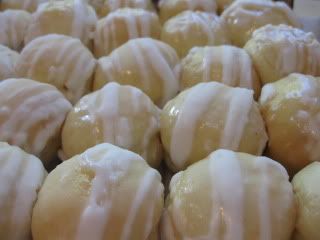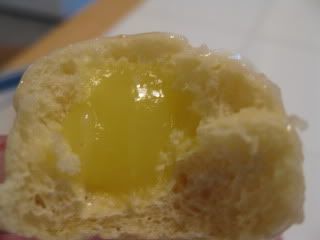 The 6-inch Cinnamon Rolls ~ OMG – these are my absolute FAVORITE – worth every bite and ALL 7 Weight Watcher Points!!!!


If lemon isn't your thing, then, check out the Lowfat Cinnamon Glazed Donut Holes – Just like the cinnamon roll, but, in little bites!
My new favorite ~ The Celebrity Assortment!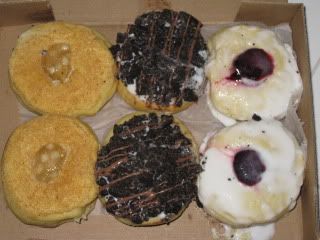 Reduced Fat Rasbperry Vanilla Truffle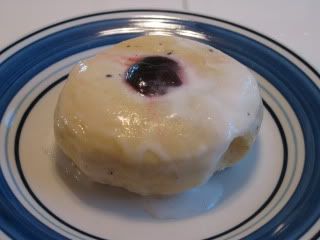 Look how much RASBPERRY goodness is inside – you will have a hard time not licking the plate on this one!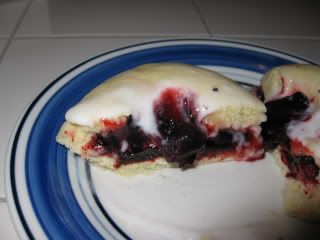 Finally ~ The OREO Cookie Boston Cream Pie!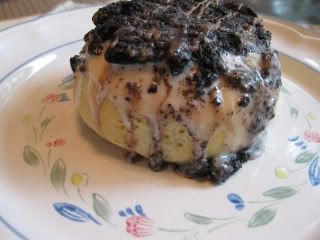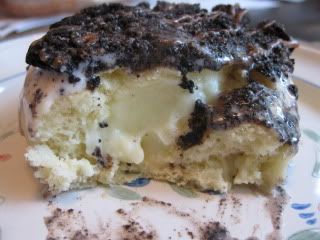 Are you all CRAVING these amazing healthy donuts that are between 1-7 Weight Watcher Points each?! I hope so…..because now is the perfect time to enter to win!
The Holey Donuts Peeps are letting me give one lucky winner, not one, but THREE BOXES of their choice OF HEALTHY HOLEY DONUTS (18 donuts)!!! (Plus a free ice chest :D)
HOW TO ENTER and WIN:

1) Sign-up for the Holey Donuts Newsletter by clicking HERE*
2) Become a friend of Holey Donuts on facebook by clicking HERE*
3) After doing items 1 & 2, leave a COMMENT here telling me "why you would love a low fat donut". Get creative ~ the most creative response wins!!!

I'd LOVE you MORE for posting a linkback to this contest and helping me spread the word 😀

* Be sure to let me know in your comment when you have signed up for their newsletter and follow HD on Facebook. If you already receive their newsletter or follow them on Facebook, include that in your comment for item #3.

This contest will be open until Thursday, June 18, 2009, Midnight (PST). The person with the creative comment for why they would LOVE a lowfat donut wins! The winner will be announced Friday, June 19, 2009.