Today it is ALL sunshine even though the forecasters said rain. This really was the perfect weather to get outside and be in. We ended up going 4.42 miles and burning 589 calories on our lunch-time interval run/walk – woohoo! I LOVE working out for the way it makes me feel after. However, I definitely think having a buddy to chat the time away makes it so fun while running.
I whipped up a quick lunch after we returned. Today's lunch included leftover Black Bean and Corn Soup:
With ½ serving of Mary's Gone Cracker Original ~ these are really growing on me – love the crunch!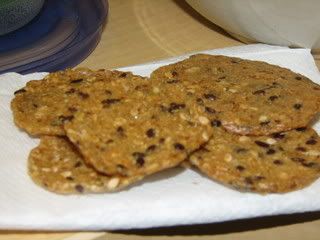 And a vegetable tray salad topped with Benissimo Blueberry Balsamic Vinegar & a small drizzle of EVOO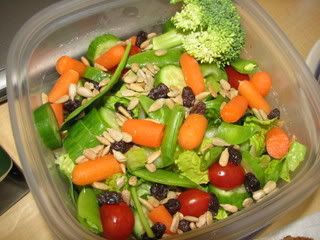 In the mix:
Spinach
Romaine
Baby Carrots
Snap Peas
Grape Tomatoes
Celery
Persian Cucumber
½ mini box organic raisins
1 ½ Tbsp sunflower seeds
I feel so healthy after eating this lunch – it's the perfect post workout fuel.
This morning on my way to my meeting I grabbed a quick snack of Trader Joe's Fully Cooked with Sea Salt Edamame and 2 cuties ~ I LOVE Cuties for the little sticker messages they have on each one. Well that and they are so good!
I do not eat the Edamame shell ~ just these cute little soy beans inside – Tasty!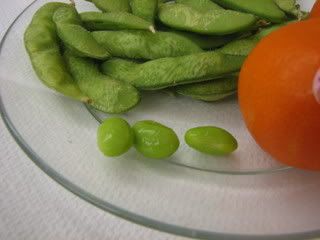 I am pretty excited about my afternoon snack and dinner. Oh, did I mention I talked my running partner into trying a "Green Monster". It's her afternoon snack 😀 See you all for dinner.