Tonight's dinner was fast, easy and delicious even if we were cilantro-less. I forgot we had to toss it with our old fridge 🙁 So, I just made a substitution and used AVOCADO instead b/c you know they are the same and all – ha!
Avocado Pico de Gallo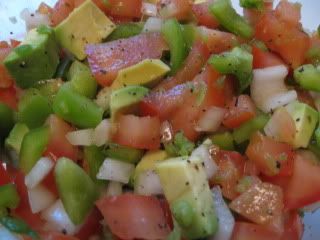 2 roma tomatoes, chopped
1 jalepeno, minced
1/2 small onion, chopped
1 garlic clove, minced
1/2 green bell pepper, chopped
1 avocado, chopped
juice of 1/2 a lime
sea salt & freshly ground pepper to taste
Add a little heat with dashes of hot sauce
I whipped up a few 8 Weight Watcher Point Southwestern Turkey Quesadillas for us for dinner in under 15 minutes – woohoo – love meals that take nothing to cook/prep.
Spray your pan with nonstick cooking spray and heat over medium heat. Add 1 Whole Wheat Tortilla (I used Mission Life Balance) and top with 3 oz Southwestern Turkey.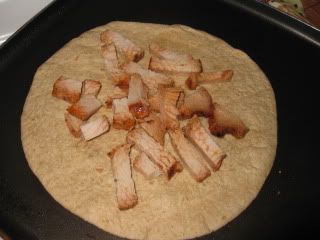 Top with 3/4 oz lowfat finely shredded mexican cheese.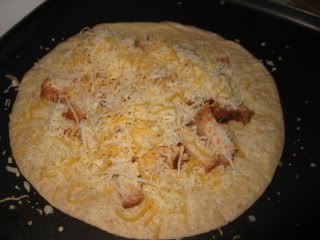 Add a few scoops of the Avocado Pico De Gallo from above. Top with remaining 1/4 oz cheese. Top with an additional whole wheat tortilla and spray the tortilla with nonstick spray as well.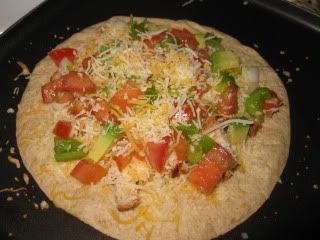 Cook, flip (carefully), remove, slice and top it with additional Avocado Pico De Gallo.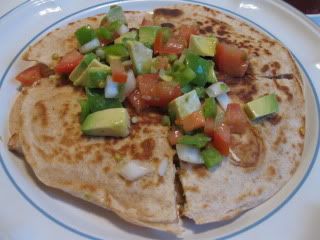 I LOVE quesadillas that are filled with healthy ingredients and not all cheese. Ok, well I LOVE the all cheese ones, but, my thighs thank me later for adding veggies and lean protein instead 🙂
I had a side of Annie's Organic Sweet & Spicy BBQ sauce for dipping fun!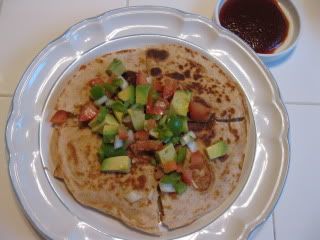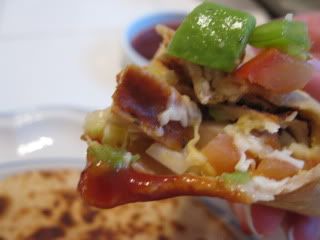 YUM! I LOVE Annie's BBQ sauce – it makes everything amazing! After dinner, the 3 Jars of PB were STILL staring at me and calling my name. I swear they were saying, "taste me, try me, eat me, common, just one bite" Or well, maybe those were the voices in my head ~ not sure 😀 LOL….So, I decided to try one ~ The Dark Chocolate Dreams.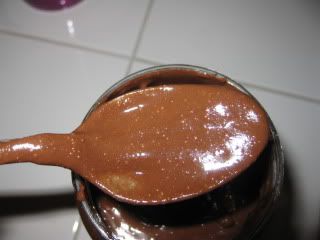 I just used the spoon to give it a stir and well, you cannot waste the pb on the spoon after that! It was pretty tasty – I LOVED how you could taste the nuts and the chocolate. It really reminds me of the freshly ground dark chocolate peanut butter you can get at Whole Foods where you freshly grind it up right there. I am looking forward to using this in different ways.
Just a few more hours before my Holey Donuts contest ends. Click HERE!

Nite all!