Happy Saturday all! I slept in, I slept in! For those who know me, my body always wakes up earlier than I want it to no matter how late I stay up. Sleeping in for me today was a pretty good record 8:30 – 10 hours – yes!
I was excited to make this omelet all week because honestly who doesn't LOVE omelets. I made the Jump Start Omelet of Champions – you can find the recipe here. For the refried beans portion, I decided to use Trader Joe's Fat Free Spicy Black Bean Dip.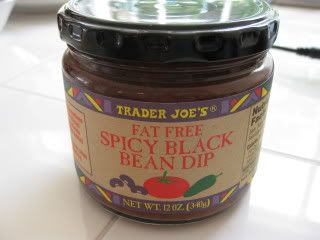 I LOVE this as a dip – it has great flavor and is only 30 calories a serving. I bet it will be awesome with the Lundberg chips too ~ Yum!
I purposely (not really) mean to make my omelet eggs "well done!" while I was making The Husband's breakfast.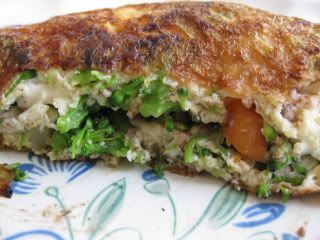 I think my favorite part of the omelet was when I came across the creamy laughing cow cheese bites. Along with my Omelet of Champions I had 1/2 a cup of organic strawberries.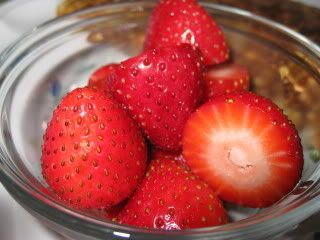 And 8 oz of fat free milk.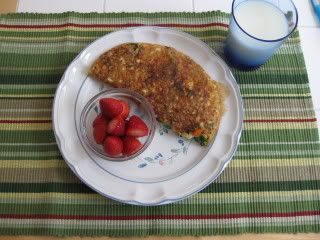 I am actually completely stuffed now and ready to start our busy day. I am not sure I'll be having my mid morning snack so today I may skip it or have it later.
TODAY'S FUNNY NEWS: The Husband is being super nice this morning by doing all the dishes so I can blog. But, for some reason, he claims, whenever he does the dishes I decide to clean out the fridge and give him more dishes to wash. I promise it's not intentional 😀 LOL…..but he isn't buying that 😀
We are off to check out the nephews game today and I might head out to Fleet Feets Diva Night – BraPalooza tonight with my friend, Rachel while The Husband works – can't wait!